Booking & Cancellation Policies
The Vancouver Island Mountain Centre (VIMC) is a community facility designed to serve mountain sports athletes, school, youth, adult, senior, and special interest user groups as well as the general public. The Mountain Centre is a state of the art facility that provides high quality services, educational programming, meeting rooms and accommodation. Our well trained first-aid-certified staff members strive to provide safe, exciting, and rewarding outdoor, fitness and education experiences all designed to guide individuals towards the path of lifelong learning, fitness, and health.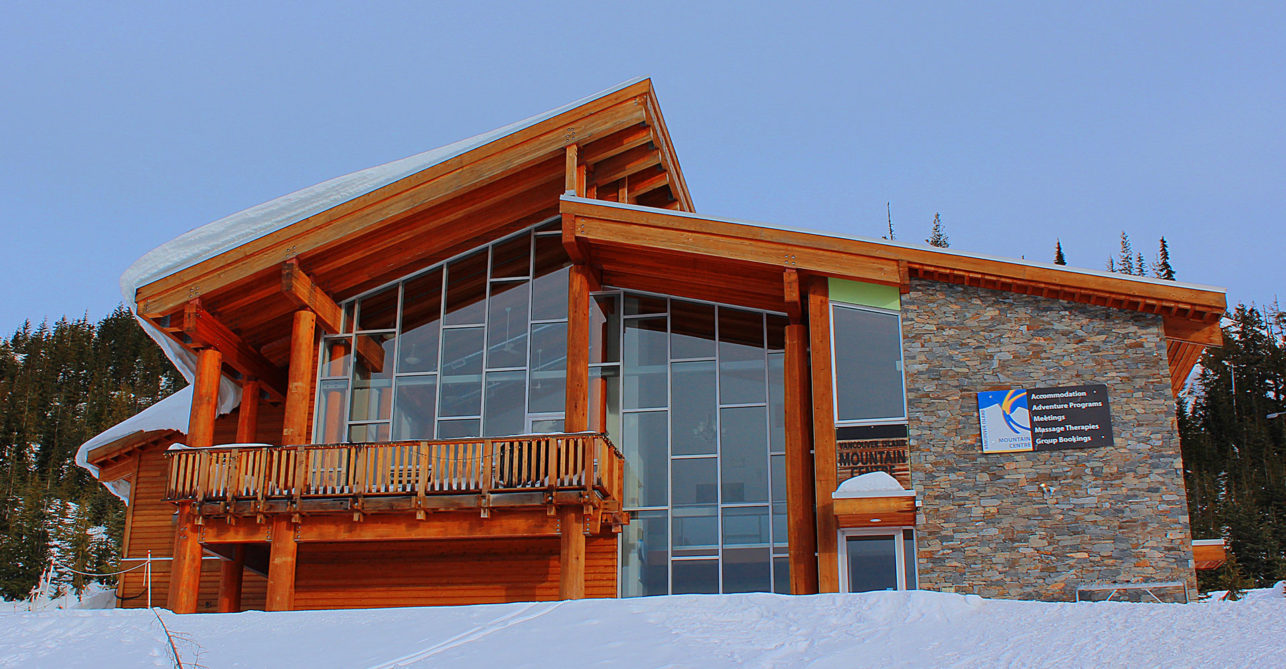 Booking Policies
Accommodation and Adventure Program bookings are on a first come first serve basis.
There must be at least one member of a group booking over the age of 21 to act as the contact responsible for a group while they are onsite.
Exclusive use of the top floor can be reserved for your group by booking all 10 rooms. If a smaller group chooses not to book all 10 rooms for exclusivity, the other available dorms rooms will be rented to other groups.
There is a 30% deposit required for all bookings and is due upon booking.
Payment in full is due 30 days prior to arrival.
A credit card is required to have on file for any potential damages incurred during a group's stay.
Cancellation Policies
In the case of a cancellation your booking deposit will only be returned if the cancellation is made 30 days prior to your booking (minus a $75 administration fee)
If cancelling 15 – 30 days in advance, your 30% deposit is non refundable
Within 14 days, there is no refund.
Winter Weather-related Cancellation Policy: A group's deposit may be returned at any time (minus a $75 administration fee) if their booking is directly related to a winter race/competition that has been cancelled due to a lack of snow.If a community group (club, school, etc.) has booked dates specifically to ski and cannot due to a lack of snow their deposit will only be returned to them (minus a $75 administration fee) if Mount Washington Alpine Resort's operations are completely closed ten days prior to a group's visit. Mount Washington Alpine Resort is considered open when one or more of the following alpine lifts (Eagle, Hawk, Whiskey Jack, Sunrise), at least three Nordic trails and the Tube Park are open.
Facility Usage Policies
Accommodation
All guests must check in and register at reception.
All youth groups must include a chaperon staying onsite.
Sporting equipment (skis, poles, boots, gloves, dirty hiking boots etc.) are not permitted in dorm rooms and must be stored in the provided locked drying room on the first floor.
User groups are expected to leave dorm rooms in the condition they were in prior to their arrival. The cost of any cleaning (other than normal vacuuming and mopping) and damage or missing items (ex. linen, pillows) will be deducted from the damage deposit.
Check in time is 4pm and checkout is 11am. We may be able to provide an earlier check-in and later check-out time if possible however this must be arranged prior to a group's arrival.