Outdoor Education and Adventure
Vancouver Island Mountain Centre has been offering outstanding Outdoor Adventure programs since 2011.
Our Outdoor Adventure Programs consist of a series of focus areas where groups can choose based on their educational and developmental goals. All of the focus areas revolve around fitness for life principles, personal empowerment through skill development and knowledge acquisition plus an understanding, appreciation and respect for our fragile environment. All Rates are subject to taxes.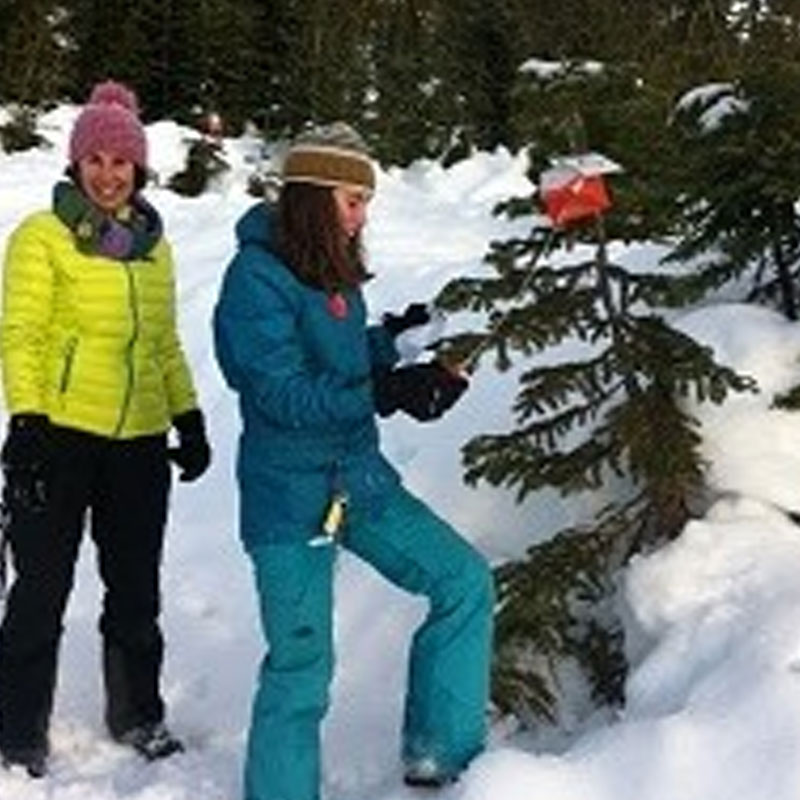 Wilderness Survival Skills Challenge
Through a series of challenges the group will work together as a team, encounter individual challenges and learn skills such as: shelter set up, beacon search, first aid scenario, simple map reading and more!
Come challenge yourself and your team in the mountains!
Duration: Half Day (3 hours) $20/person
$25/person in winter including snowshoes and trail pass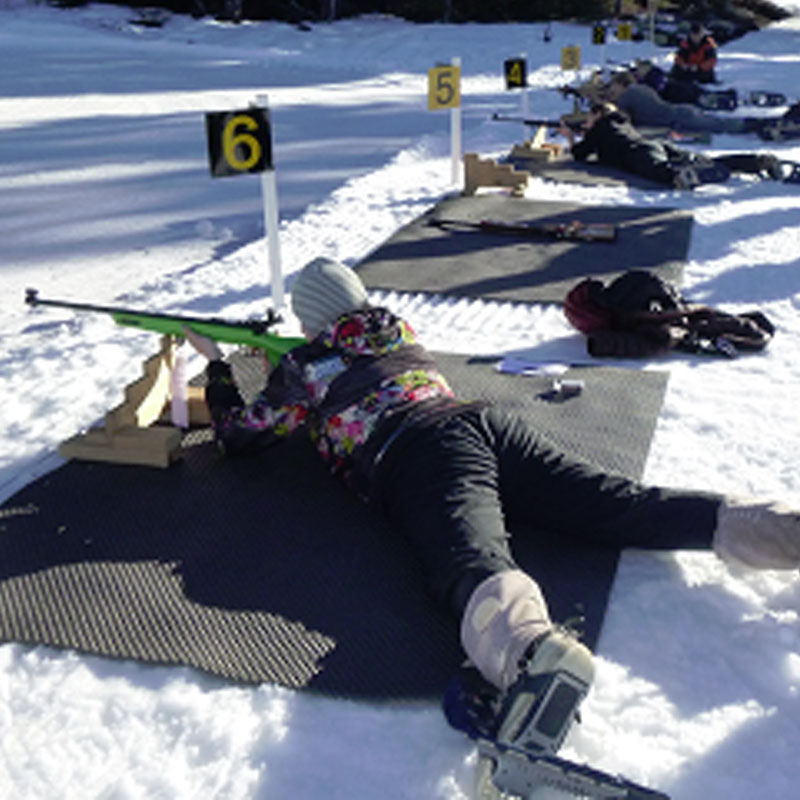 Discover Biathlon (10 years & older)
Have you ever wanted to try biathlon but have been intimidated by that pesky skiing part? If your answer is yes or you just want to try something different this program is for you. This focus combines the exhilaration of learning to fire a rifle, in a controlled and supervised setting, with exploring our breathtaking sub-alpine on snowshoes. Our certified instructors will make sure your group has an experience you will never forget.
Duration: Half Day (2.5 hours) $40/person (10 years and older) and includes snowshoe rental, trail pass, ammunition, day insurance as well as certified rifle instruction
(*Note reduced rates available for Scouts Canada members. Contact us for details)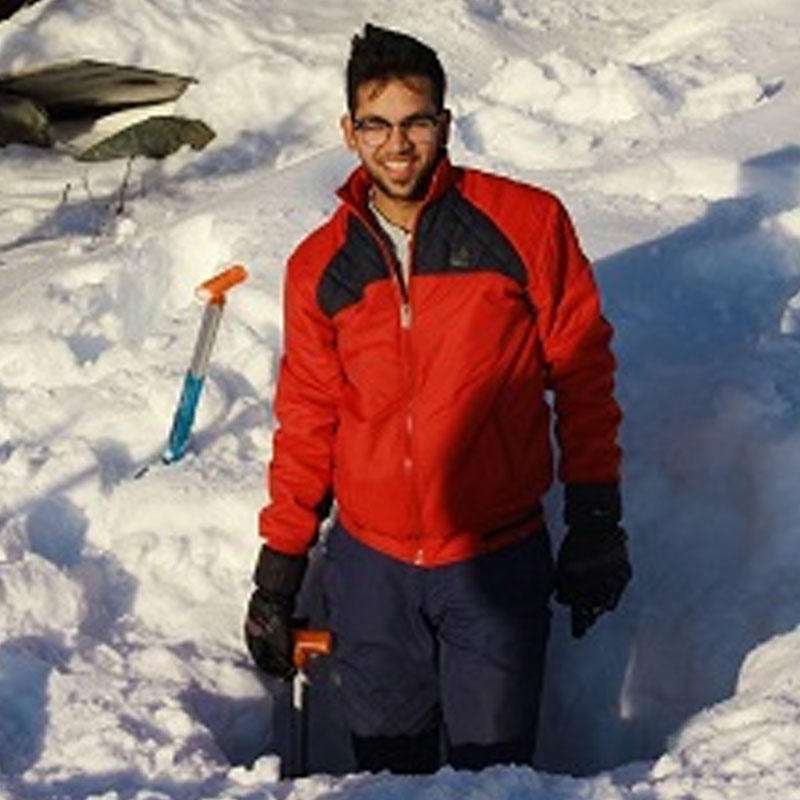 Snow Cave Building
Become more familiar with snow and winter conditions. Instructors will discuss and demonstrate snow shelter techniques, site selection, snow quality in different areas and help students to choose an ideal location to build their own shelter. This is a great team building session or a chance for students to tackle a task on their own. What a sense of accomplishment to dig out your own shelter with the idea of eating lunch or enjoying a break in it!
Duration: Half Day (2.5 hours)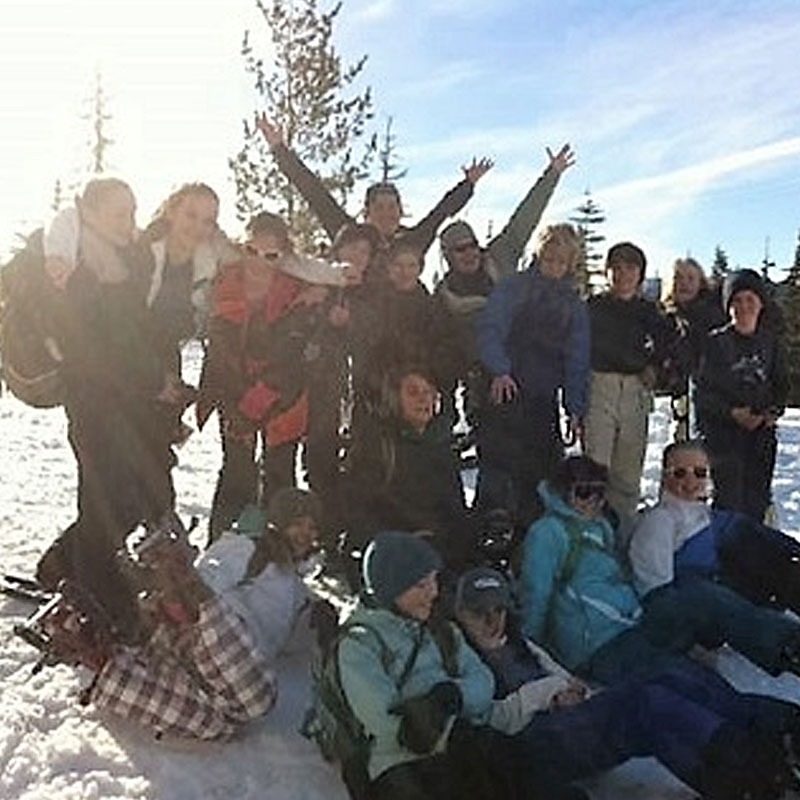 Evening Snowshoe
Join our experienced guides for a cool and crisp evening snowshoe, enjoy the stars, the moon and the peacefulness of winter at night. This experience can be tailored to all fitness levels and ability. A fantastic affordable experience for all ages.
Duration: 2 hours $20/person Including snowshoe rental, trail pass, head lamp and experienced guide.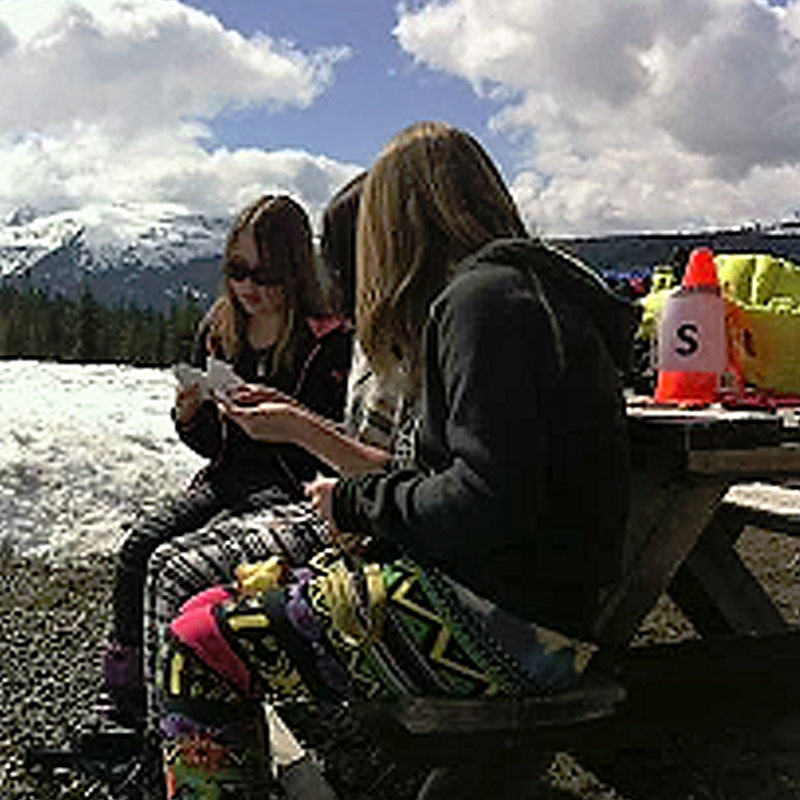 Scavenger Hunt
This program is designed with all ages and physical abilities in mind. This is another great add on to your day of programming or a fun stand alone experience. Teams will have 1 hour to discover the area and what it has to offer. Work as a team to complete this challenging and fun discovery of our exciting surroundings.
Duration: 1.5 hours $12/person, $15/person in winter including snowshoes & trail pass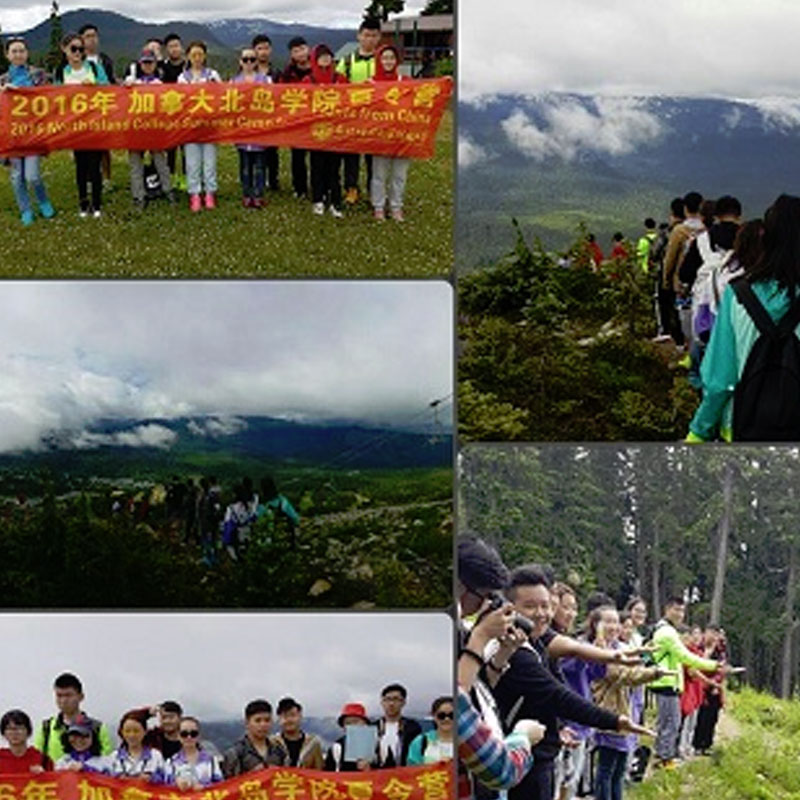 Wilderness Hike
Enjoy a hike in Strathcona Provincial Park and surrounding area. This 1.5 hour hike is designed to engage youth in beginner leadership skills. Focus is on group management, consideration and safe travel. Each participant will get a chance to 'lead' the group. Another important aspect to enjoying the wilderness is beginning to learn more about it, instructors will discuss local wildlife, fauna, edible plants and the general area. Students will get a chance to give a 2 minute nature nugget during this program.
Duration: 2 hours, $15/person - $20/person in winter including snowshoes and trail pass